services
Our Technology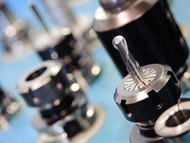 The propensity towards innovation, the openness to new worlds in the context of precision work, original collaborations: our curiosity drives our approach to production.
A wide range of machinery from simple 3-axle machines to sophisticated 5-axle and multipallet machines, with last generation CAD-CAM programming.
The entire production process is managed and coordinated by softwares, which control the progress, and other applications that manage the finished capacity scheduling to guarantee total precision in respecting the deadlines.
We hold a leading position in various production sectors: naval, transport, car, machine construction and aerospace. We are long-standing highly professional partners for numerous national and international clients.
The relashionship with customers
The whole company "works to be chosen": the objective that all staff aims is to create direct channels of communication with the customer to be able to understand the needs and completely satisfy them overcoming expectations.
The assistance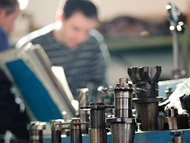 In every production stage, the customer can assist the creation of its details and verify the effective compliance with the specifications.
Customer needs are analyzed and satisfied by creating a partnership that goes beyond the mere supply.